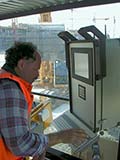 In addition to providing surveying services to clients Graph Survey Partnership are able to assist in the training requirements of firms or individuals who require basic and working knowledge of surveying techniques, software and methodology. This can assist organisations with development of 'in house' surveying of modest developments without the need to employ outside help. Once training has been completed Graph can also provide backup in terms of refresher courses or consultancy roles to front line individuals who require assistance.
This style of training is particularly suited to...
Engineers
Foremen or women
Ganger person

Small Firms
Individual Contractors
Builders and Developers
Training can be arranged in suitable formats to suit any individual clients and may comprises of on site training, modular training, class based training or seminar style -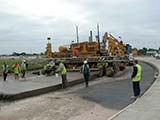 depending upon requirements. All of our trainers are fully qualified and highly competent.
For further information including pricing and availability please feel free to contact the company via the contact page or you may use the email enquiry form and a member of staff will contact you to further discuss your specific requirements.